⠀
⠀
About Metrohacks
⠀
⠀
Our flagship 24 hour event is the biggest high school hackathon, or tech gathering and competition, in New England. For 24 hours, learn about new technology, talk to industry professionals, meet up with friends, and make new ones. Participate in workshops, learn from speeches, and work with experts from companies like Google and Red Hat. High school students ages 13-18 can come, regardless of experience. The event is completely free, and meals are provided for all participants. Learn more about this event and our women event below.
⠀
⠀
⠀
⠀
Frequently asked questions
⠀
Who can come?
For our 24 hour event, all high schoolers, aged 13-19, can come! For our Women2 event, young women in the same age range are welcome. No experience is required - if you're motivated and love tech, you're welcome at MetroHacks.
How much does it cost?
All MetroHacks events cost nothing. Registering and attending is free, and you get free food, t-shirts, prizes, swag and lessons.
What should I bring?
For both events, bring a Photo ID, laptop, and charger. For the 24 hour event, please also bring a sleeping bag, toiletries, change of clothes. We'll take care of the rest.
When is it?
Women2 is happening Saturday, February 23rd, 2019. The date for the 24 hour event is TBD.
Where is it?
The Women2 event is at the Microsoft NERD Center (1 Memorial Drive, Cambridge, MA). The location of the 24 hour event is TBD.
You got hardware?
We've got tons of cool hardware- Particle photon kits, 3D imaging sensors, and more!
What can I win?
Prizes are TBD.
I have more questions!
Hit us up here.
Women2 Event
⠀
At MetroHacks Women2, young women from grades 8-12 are invited to spend a day learning, programming, and competing. Join us on February 23rd at the Microsoft NERD Center by clicking below to register!
⠀
⠀
Event tracks
⠀
Health
Bring the doctor's office into our homes! Projects on this track could utilize wearable technology for patient monitoring outside the clinic, or enable a patient to schedule a consultation with their doctor over an app. They are typically concerned with ensuring the well being of the user, either mentally, physically, emotionally, or all three.
Environmental
Build a project that would make Mother Nature proud. Projects on this track utilize technology, especially hardware, to combat some of the world's most rapidly growing environmental issues including global warming, pollution, and the energy crisis.
Civics
Create a hack that leverages technology to improve the way our community, society, and government function. Projects that fall into this track often aim to unite different walks of society and enable users to take civic responsibility into their own hands. For example, tackle issues like voter turnout or develop tools to aid grassroots campaigns.
⠀
MetroHacks IV Coming Soon!
⠀
⠀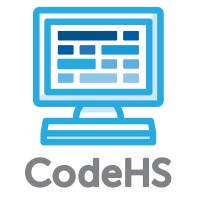 Team Bios
Ellen Yang
Rachael Matthew
Anuraag Nagaraja
Jack McCoy
Julia Wu
Heemakshi Deka
Sasha Hussein
Shrujal Ambati
Brandon Yan